"Hero of Home Defense" Awards


From time to time we honor outstanding citizens who have worked to strengthen home defense with our "Hero of Home Defense" award.

For example, in September of 2017 we gave the award to Gino Ascani, who risked his life to help the police eventually capture four criminals. Gino's picture is below, on the right. Next to Gino is Mike Weinberger, our founder.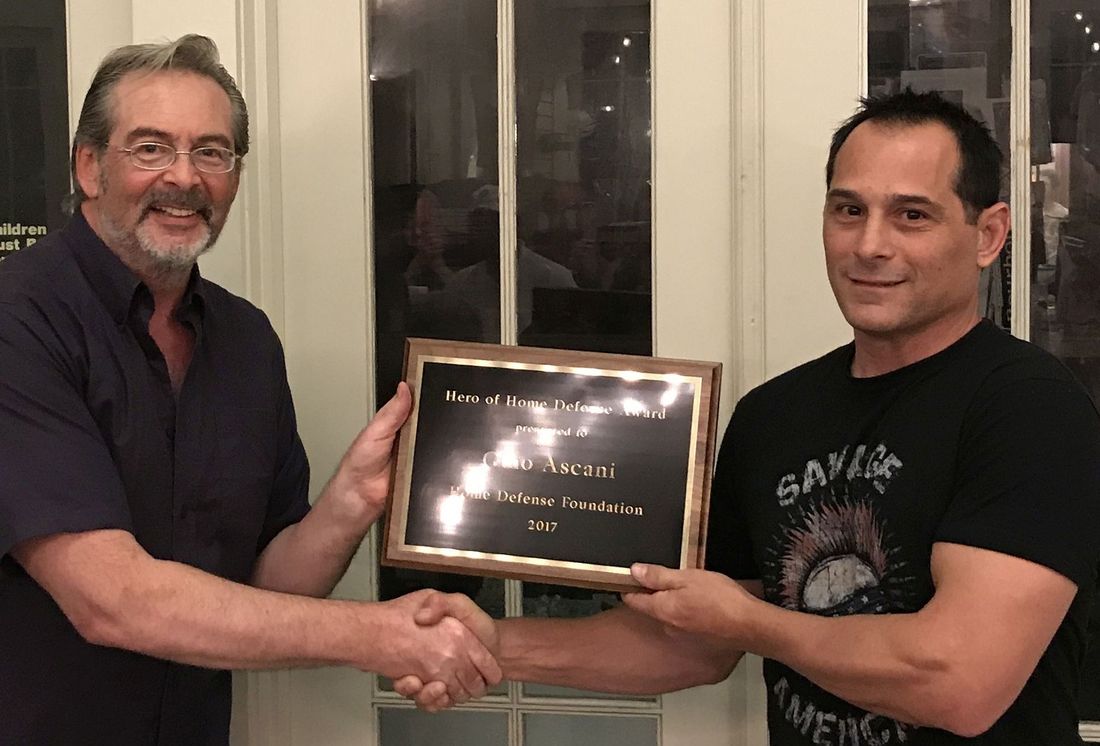 In 2016 we gave awards to Sheriff Newell
Normand and Lt. Governor Billy Nungesser.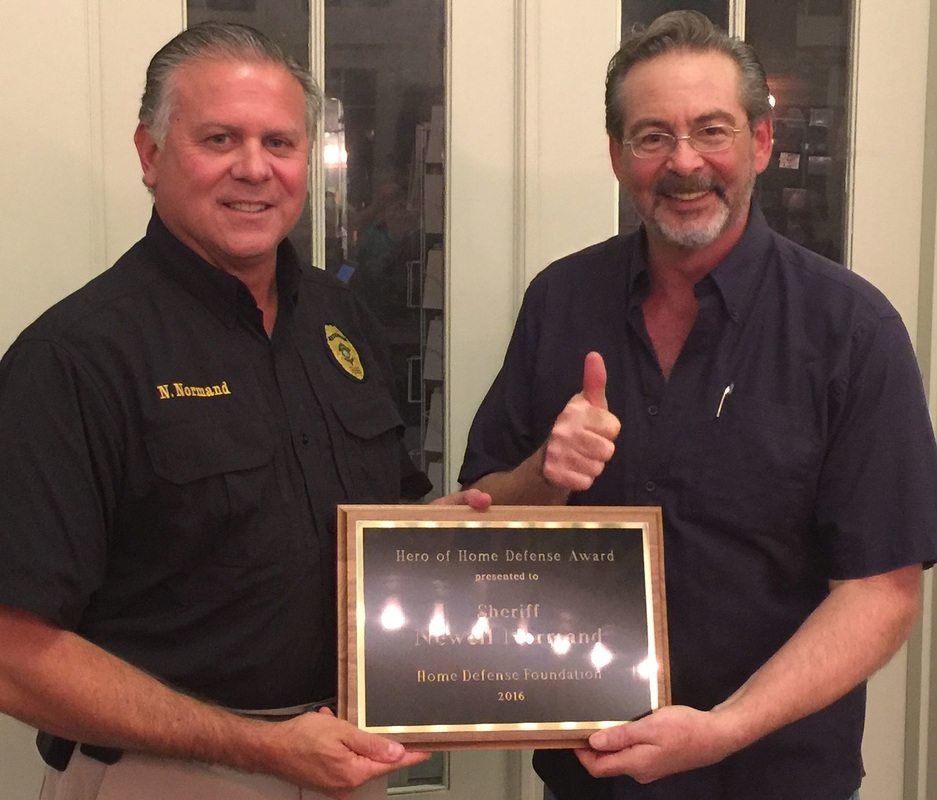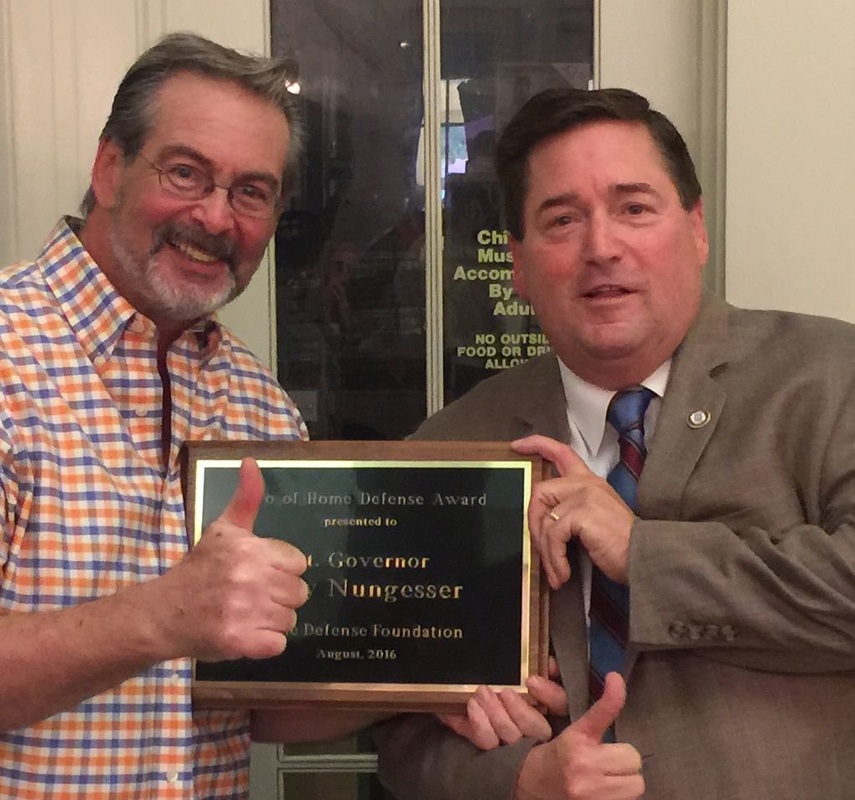 The recipient in January of 2016
was U.S. Attorney Ken Polite.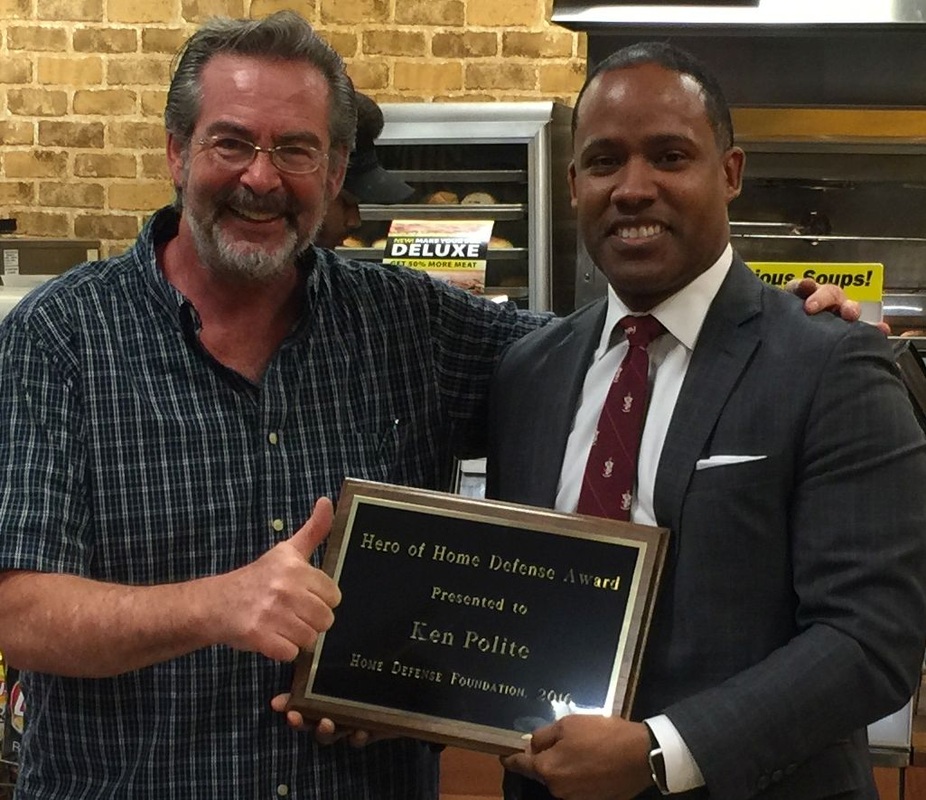 In June of 2015 we presented the award to Inspector General Ed Quatrevaux. Here is Ed getting the award from Mike .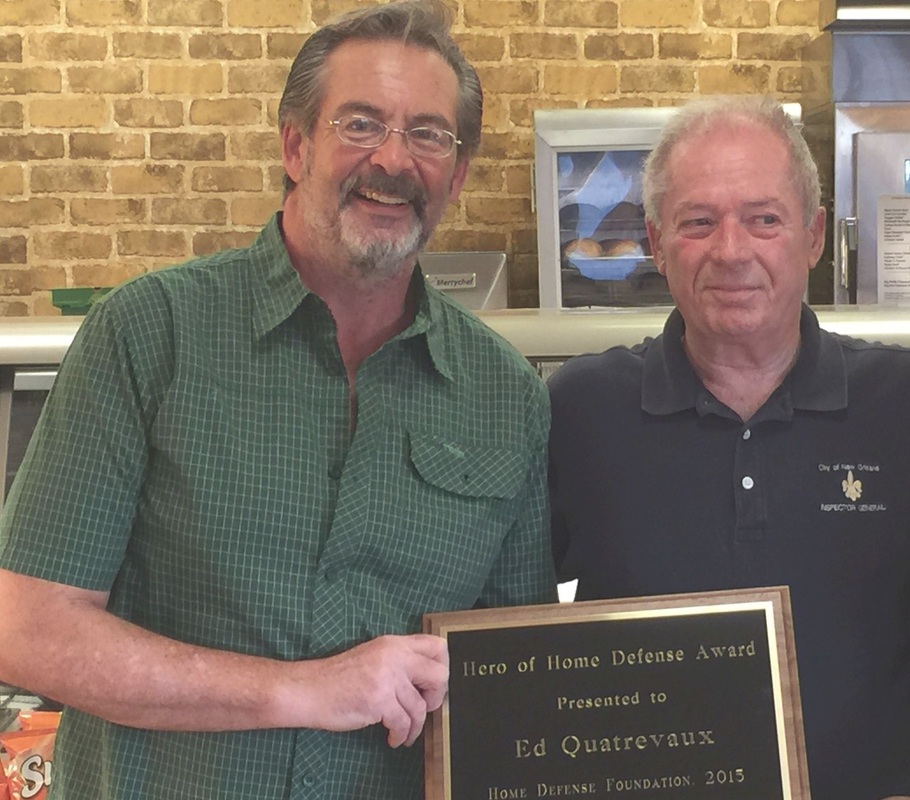 A few months before Ed Quatrevaux received his award, we presented one to Representative Joe Lopinto, for his GREAT help getting our home defense laws fixed and updated. Here is a picture of Joe with HDF Director Jeff Crouere and our founder, Mike Weinberger, on either side of Joe.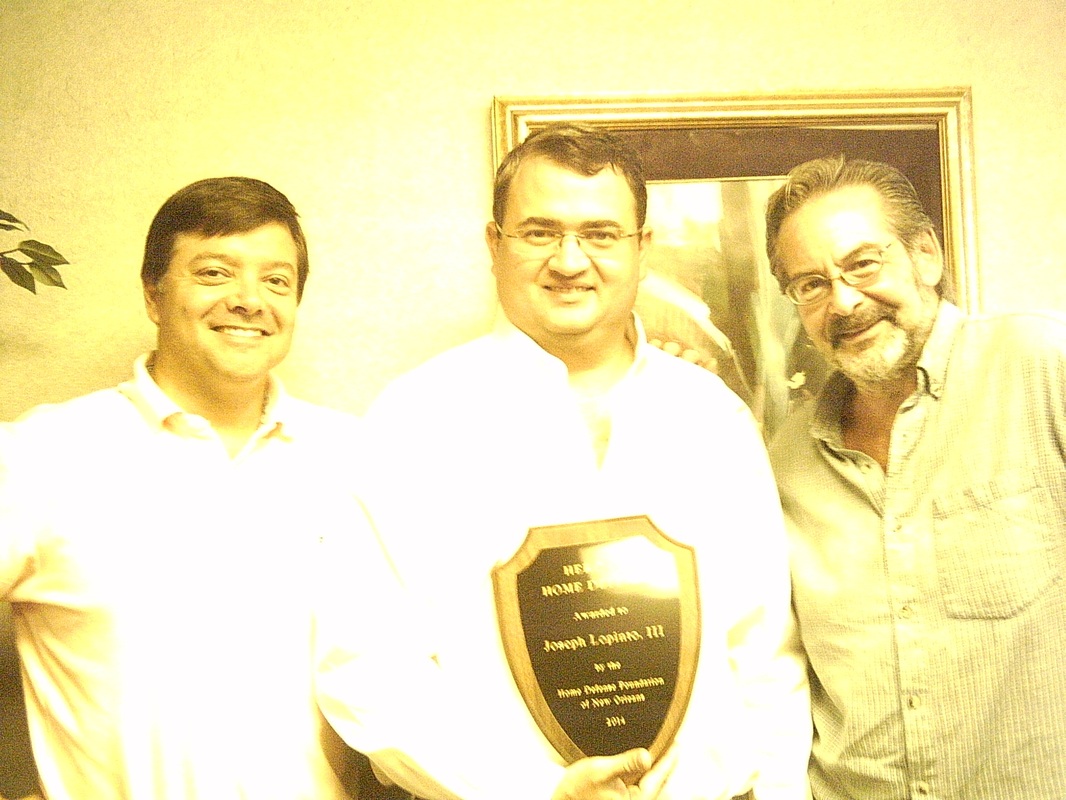 At our March, 2014 meeting we presented the award to State Senator Elbert Guillory, who has been a strong advocate for the right to defend yourself.

Here is a pic of Senator Guillory with Mike: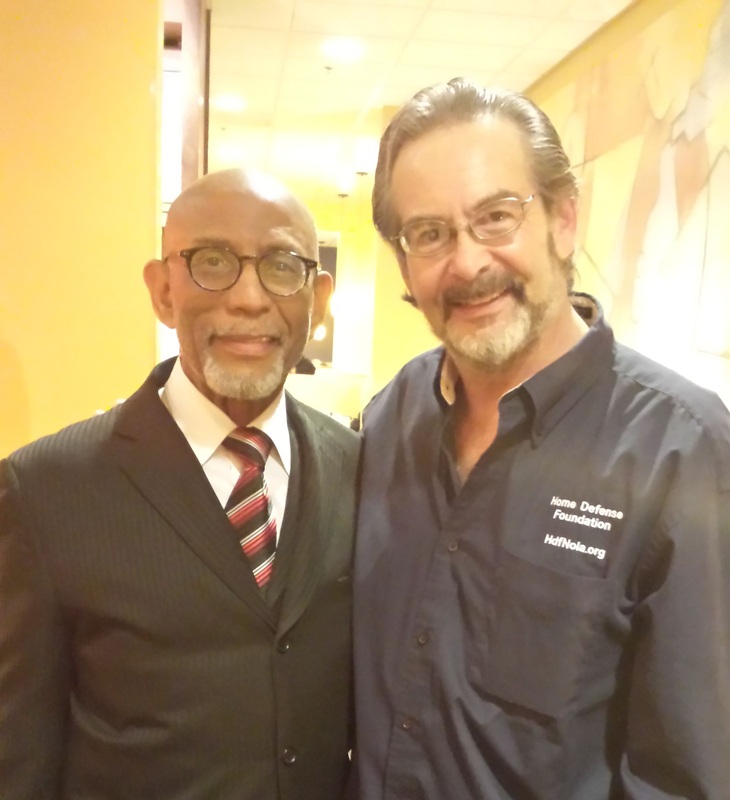 And at our February of 2014 meeting we were honored by Rafael Goyeneche's attendance. Mr Goyeneche has been the President of the Metropolitan Crime Commission for 25 years.

In recognition of his great service Mr. Goyeneche was also presented with our "Hero of Home Defense Award." Here is a picture of Mr. Goyeneche accepting his award.