2017 Victory in Legislature: The "Castle Doctrine" Saved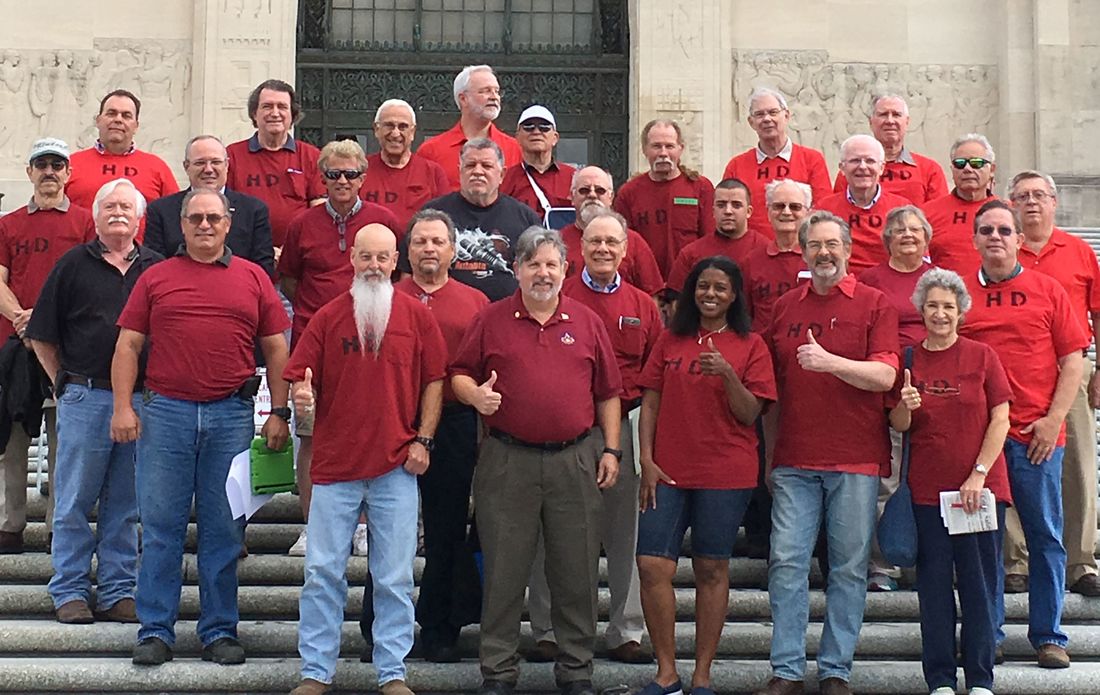 HDF Members who saved the Castle Doctrine law of self defense. Alicia Taylor and Judy Newman did great work telling the legislature that we need this law. Alicia is in the bottom row, third from the right, and Judy is on the extreme right of that row.


Under the Castle Doctrine law your home is considered your castle. If a criminal is breaking into your house you can use a firearm and the law presumes your response was a legal self defense measure. You do not have to wait until the criminal shoots at you or tries to stab you. The details on the law can be found in statutes RS 14:19 and 14:20.

On May 17th, 2017, a committee of the State Legislature debated a change in this law. The change was called HB 424 and it said that you could not claim self defense if you "escalate" a conflict. Under this change, if the criminal invader was not shooting at you, and you shot first, you would have "escalated" the level of violence and you would lose your right to claim self defense.

Thankfully, almost 30 members of the Home Defense Foundation were in the room where this change was being debated and some of them testified AGAINST this change in the law. They explained that citizens need the Castle Doctrine and that it would be unfair to take it away from honest homeowners. Suffice to say that the legislative committee was very impressed with our testimony and they voted to "defer" this new law, which in reality killed it. It did not pass.

We congratulate the HDF members who went to the State Legislature that day and saved our self defense rights, especially Alicia Taylor (on the left) and Judy Newman (on the right), who provided moving testimony explaining how this new law was a very bad idea. Congratulations, ladies !